Project Management Introduction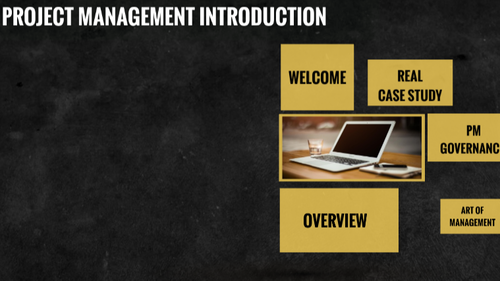 Get a comprehensive introduction to Project Management.
Join this course to get a detailed overview of Project Management practices.
Duration:

2:00 Hour

11 High Quality Video Lessons

Date: At Your Own Pace
Language: Arabic
Price:FREE
Course Description
This course will introduce you to project management key concepts. Moreover, you will discover the main information you need to understand your project and start projects in the right way, in order to have the best project outcomes.
Furthermore, you will be introduced to Organizational project management, project governance, and the difference between Portfolio management, program management, and project management.
This course will cover very important topics that will help you set for the Project Management Professional PMP exam.